HIGHLY
ADDICTIVE
COLLECTION
GOLF IS A HARD HABIT TO KICK...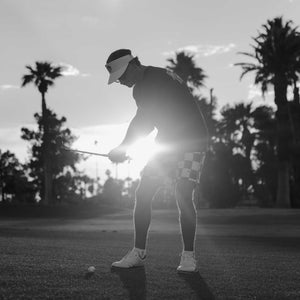 WE ARE GOLF
Devereux is a cultural golf brand that is committed to creating cool apparel, with premium quality, at accessible price-points. We create product that reflects the ever-welcomed melding of streetwear and golf; a combination that inspired this brand to move away from the country club scene and motivated us to explore what was then unknown territory for a golf brand- Creating for the new-era golfer.
LEARN MORE MEET THE BROTHERS
Devereux is a family-run business fueled by passion and optimism. Our focus? To deliver a lifestyle that will allow golf (and everything else) to be more inclusive, inviting, and straight-up less boring. We design and deliver apparel that the world of golf needs; welcoming the next generation of golfers who are breaking stigmas and evolving the outdated standards.

Follow along and join the movement and play more, complain less.
LEARN MORE